Remembering Linda Wolken
A tribute to a beloved Turner High FACS teacher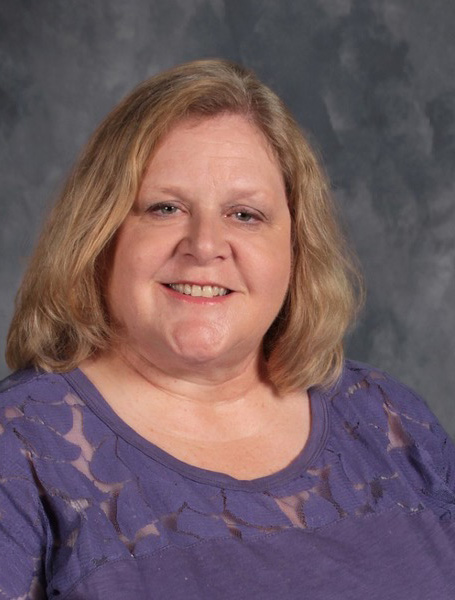 Days before the beginning of the 2019 school year, Turner High School lost a beloved member of its faculty and family.
Linda Wolken, 58, of Kansas City, died Monday, Aug.7, 2019 in Kansas City, Missouri.Born on Wednesday, Sept.28th, 1960, she was preceded in death by her parents and grandparents. 
Linda received her bachelor's degree of science in education, Home Economics in 1982.She completed her master's degree at MidAmerica Nazarene University in 1993.Linda was magic in the kitchen, a gifted cook.
She remained Christian in her faith until her passing.She grew up on a farm her family owned near Johnson, Nebraska.She loved the outdoors, tending her garden, and raising her animals.
For the past 33 years, Linda Wolken had been teaching Family and Consumer Sciences (FACS) at Turner High School.
Linda's passion for her teaching drove her through life.She was active in the Turner High School K-Club and loved coaching track athletes. 
"I admired her passion and dedication for teaching and to the school," FACS teacher Haley Stansbury said."She helped me get started in my first years of teaching, and that impacted me as a person and educator." 
All her colleagues had wonderful things to say about her enthusiasm and passion for teaching. 
 "Ms.Wolken loved to teach; it was her passion.She came to life inside the classroom," FACS teacher Maudie Starcher said.
She did more than just teaching.In her spare time, she also enjoyed sewing, reading, and watching football.S 
he was a fanatic about the KC Royals, Chief's, and anything related to Nebraska Football.
All those who spoke about Wolken remember her fondly, and her loss is felt at the school daily.
Students and staff continue to remember her kindness and her cookies.She will be missed immensely.