New School Year, New Staff
Along with the a brand new, mask-free school year comes 16 new teachers to Turner High School!  We asked some of these new teachers what brought them to Turner and some facts about who they are.  Please welcome some of our new Gold Bears teachers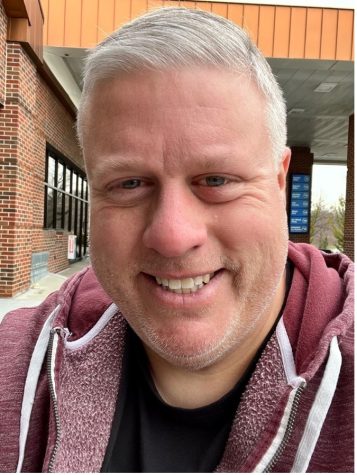 Schroeder, Richard
What subject do you teach – Special Education
How many years have you been a teacher – 23
Why did you choose Turner – I taught here from 2005-2007 and I loved the district, staff, and students.
Do you have any fun hobbies – I am the Assistant Boys Soccer Coach
What college did I attend – B.A. MidAmerica Nazarene University, M.Ed. Rockhurst University. Ed.S. University of Central MO
Shoemaker, Michael
-What subject do you teach? I teach Business Communications and Management as well as Business law here at Turner High school.
– How many years have you been a teacher? I have been working in education for the past 2 years.
– Why did you choose Turner? I choose to teacher at Turner High School because of how close knit the community is. I really love the small town feel so close to Kansas City.
– Do you have any fun hobbies? My fiancée and I practice and compete in Brazilian Jiu Jitsu through an academy in Lenexa, KS. We enjoy Traveling, camping, and kayaking when we are not training.
– What college did you go to? I have a bachelor's degree in Sociology from Kansas State University, a Masters of Healthcare Administration From Park University, and a Masters of Art in Teaching From Kansas state University. I am currently working on a doctorate in education and leadership at Rockhurst University.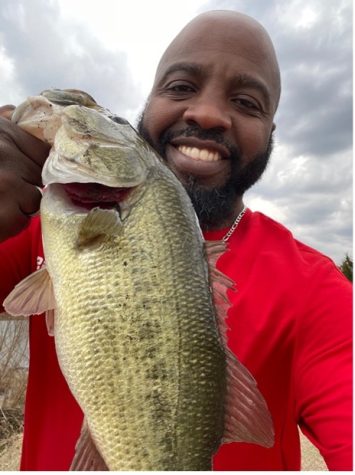 Eugene Miles
I currently teach 11th grade English. I'm also teaching a section of 11thgrade AVID.  I'm going into my 10th year as an educator.
My hobbies include, but not in any order: Family time on our boat, fishing, grilling, smoking meat on one of my three smokers.
I'm a graduate of Cloud County Community College (AAS), Emporia State University (BA, BSE, and MS Pending)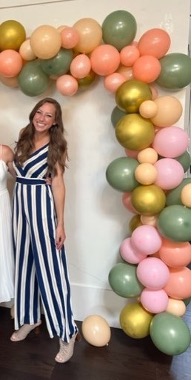 Breanna Copple
– What subject do you teach? I currently am the new counselor for grades 10-12 L-Z, but I used to be a teacher and for most of my career I taught sixth grade science here in Turner.
– how many years have you been a teacher? I was a teacher for 7, this is my first year as a counselor.
– Why did you choose to work at turner? (Optional) I LOVE it here! I was so happy to get to stay in a district that I love and to continue the relationship with my former students. It has been an absolute blast to see so many of them all grown up!!
– Do you have any fun hobbies? I am an avid runner. I really enjoy working out, it tends to destress me, and I think it is a lot of fun. I actually just completed my second half marathon in the spring. I have also been a Girls on the Run coach for the past five years. My other big hobby is reading, my favorite genre is murder mystery. 🙂
– What college did you go to? I did my undergrad at K-State, go Wildcats! I am finishing up my masters at Fort Hays.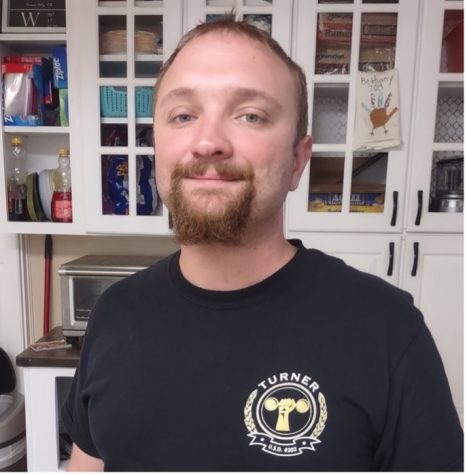 Elijha Sanger
My name is Elijha Sanger, and I am the new General Service Teacher!
I teach General Service 1/2/3
This is my first year teaching!
I chose Turner because I live here and my children go to Turner
I like to collect and modify video game consoles
I went to Universal Technical Institute in Houston Texas

Sarah Williams
I teach Reading.
This is my 12th year teaching.
I chose Turner because I graduated from here (twenty-something years ago) and wanted to return to a community that I really love.
I enjoy hiking and traveling. I'm also a musician.
I went to Park University for both my undergraduate and graduate degrees.
Kathryn Bowman
What subject do you teach?  I teach Spanish and Transition at THS
How many years have you been a teacher? This is my first year as a teacher
Why did you choose Turner? I chose Turner because of the support I receive as a professional and because of the diversity of the student population
Do you have any fun hobbies?  I love to garden and hike, as well as spend time with my 3 dogs
What college did you go to?  Emporia State University