Powerlifting: Raising the Bar in 2023
Powerlifters looking to raise their this year
Powerlifting is a sport about strength. It consists of competitions also known as meets in which the athlete has three attempts at maximal weight on lifts such as squat, bench press, and deadlift. At Turner practices are broken down into push, pull, and leg days while cardio and abs are worked on every day. The team also works on cleans, bench, and squat. To create more flow the athletes are distributed throughout 4 circuits. Coach Johnson, who is also a THS teacher states "I'm a believer in working the whole body and targeting certain muscles.". The first meet of the season is on January 7th in McLouth, and the team can't wait!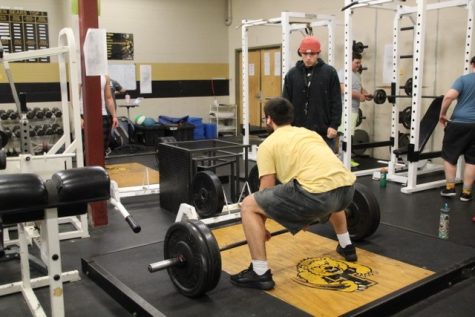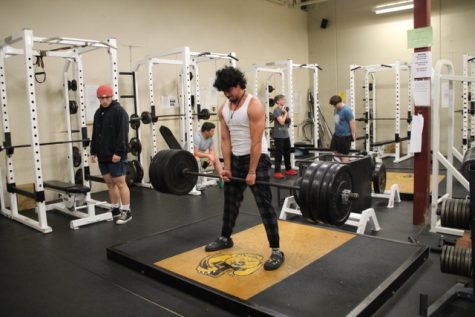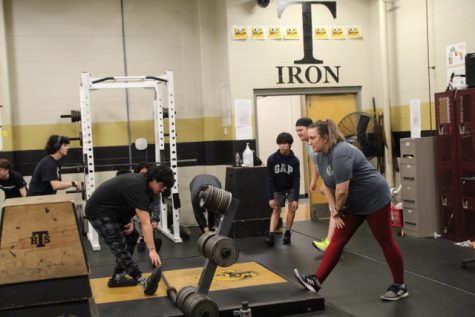 This year's captions are Nicolas Santiago, Kale Baker, and Ines Salinas. Nicolas and Kale have both compete in all last year's meets, showing their dedication to the team and what strong leaders they can be to new lifters. Coach Johnson also states "I asked Ines to be the girl's captain because she has shown me within the first week that she's a leader. She helps and pushes others to be better and work harder.".
This year's turn out has been amazing for the team! While last year the team consisted of ten males, in which four competed. This year's team welcomes a group of young women. Coach states "My expectation is that everyone competes in 1 meet. I think it's important to experience a meet, see what each person can do and see what others are capable of.".
While spending some time around the team Coach Johnson directed me towards Edgar Castillo and Diego Castillo. This is due to how these two young men have grown and accomplished in their two years on the team. Edgar Castillo states "I joined the team again because I love it all! The activeness, lifting, meeting people, and helping others. So far, I have built many strong relationships with the people here. This season I want to continue building myself and competing against others.". Diego Castillo expresses "Joining the team again was not even a question. I strive to improve and become stronger. This season I'm aiming to come in first place at a meet.".
Knowing there was a greater number of young women compared to last year's team, curiosity as in what caused the rise in numbers. While interviewing Kimberly Interiano-Ardon states "I thought it would be a fun experience and just being with friends. Having my friends around also pushes me to try my best and that is what I need while I train to get better at lifting. Although it is my first year, I am aiming on winning at meets.". Brisceida Arana Diaz expresses, "I enjoyed weightlifting in general and decided to join! Getting to hang out with amazing people who are very supportive just makes you want to keep coming back. I hope gain upper body strength and get stronger all together.".
To conclude this year's powerlifting team is new, improved, and ready for the season!