Holiday Troubles
Students talk about their experiences with Christmas and COVID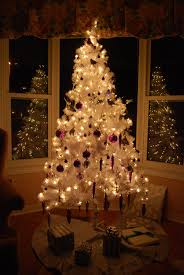 COVID ruined many of our normal activities last year, and Christmas was no different. There are many people who are upset that they weren't able to do their usual Christmas traditions. Others, however, are getting creative with their traditions in spite of this virus. The major thing students kept in mind throughout was how to protect their families.
"No Christmas with anyone besides our immediate family, I feel like it didn't even really feel like Christmas." junior Calvin Denson said. "Me and my friends weren't able to hang out either, so it was just a weird time."
Many students experienced holidays similar to Denson. Others still had to give up traditions to protect family, such as junior Josephine Yang.
"I would usually go out of town or have a party at the nursing home for my grandpa with my family that lives in town," Yang said. "Sadly, we couldn't celebrate many milestones with him and see other family in separate states."
Some family traditions have been put aside this year in order to protect loved ones. Some had it even worse, contracting COVID themselves and having to isolate for Christmas or New Year's.  It may be depressing to not see anyone, but the safety of others is more important. But not everything has to be negative. Junior Joshua Guerrero put a positive spin on his experiences, despite contracting COVID later.
"I learned that whatever is happening, people always say hello to you," Guerrero said. "Family and friends were mostly calling throughout the year. I also talked to my friends in Teams and spent more time with my family."
Even though there is a pandemic preventing us from seeing our family and friends, it's good to know that there are people still finding ways to check-in and talk with each other.
It wasn't a normal year, which means our yearly traditions also weren't very normal either. While most people's holidays weren't what they were used to, some found ways to spend time with family and friends even if they can't meet in person. So even if we didn't see family during Christmas or the new year, we still found a way to make the most of it.