7 Valentine's Day Ideas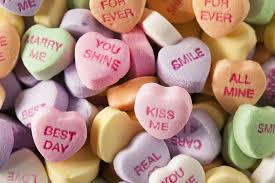 Valentine's day will definitely look different this year, so what can you do? Here are a few ideas of what you can do with some friends and/or with your significant other.
While participating in any activities this valentine's day, please remember that we are still in a pandemic, and to wear a mask, social distance, and be sanitized.
Have a picnic. It may need to be an indoor picnic, depending on the weather, but it will still be lots of fun. At this picnic you should definitely have tons of food! You can even get a cake and wineglasses to follow the trend and cut outyour cake with the glasses. Picnics are very simple, but they are also very fun.
Deliver flowers to people. This is a great way to show your friends your appreciation while also staying making sure you are staying safe. This would work best with 1-4 people.
Have a Baking competition with your friends. There are SO many things that could be done, cupcakes, cookies, cakes, breads, etc. There are also so many flavor combinations that could be used. You could even deliver some of your handiwork to your other friends and have them be the judge.
Write letters of appreciation to others and send them in the mail. Letter writing may seem like an ancient art, but it is one of the best ways to express your gratitude and appreciation for others. Personalize your letter with a spritz of perfume or some flower petals. Even though these letters will arrive after valentine's day, I'm sure it will make someone's day!
Have a Valentine's day themed movie marathon. Chick-Flicks deserve to be watched on Valentine's day. Especially the ones with sappy romance, a happy ending, and an emotional rollercoaster. Some I would suggest are "While You Were Sleeping", "27 Dresses", "She's All That", "Pride and Prejudice", and "Clueless". Of course, this marathon wouldn't be complete without a box of chocolate and some tissues.
Make Gift Baskets for your people. Get a little box and fill it with their favorite things. Plus, a little heartfelt note because it is Valentine's day after all.
Paint each other. Paint each other on a canvas as frogs, or whatever you like to do. This would be the perfect idea for some art savvy people.