September 2021 Playlist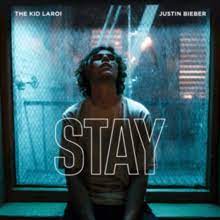 Music is something we can all connect to in some way, wither you need a good cry or something to boost up your mood, there's a song for every emotion you could possibly feel. If your looking for new songs or even a new artist to get in to, here are some songs you should check out! And if you already know all of these, then listen to them again!
Stay – The Kid LAROI Ft. Justin Bieber
Stay is about LAROI's relationship and how even though did somethings that he should have changed, he still wants his significant other to be in his life forever. Promising her a lie that he knew would never come true, she ended up being the one thing that kept him going. With a lie that got there relationship nowhere, they slowly fell apart and so did his will to keep himself from becoming the mess he knew would happen if she left. Now, LAROI can only hope that she comes back to him to pick up the mess. "Stay" managed to spend four weeks at No. 1 on the billboard Global 200 chart.
Butter – BTS
BTS is a group that never fails to impress they're fans and millions of people around the world. So, it's really no surprise that they're new song "Butter" hit 10 million view in a mere 13 minutes and is continuing to reach the top of global charts. Butter is a song that will easily get stuck in your head on repeat until you have no choice but to sing it out loud. With a song that managed to stay to No. 1 for 10-weeks on the top 100, it has to have been stuck in at least a few people's heads.
Rumors – Lizzo Ft. Cardi B
The title holds no secrets, this masterpiece of a song focuses on the rumors and gossip surrounding both Lizzo and. Cardi. This song is an excellent job at addressing the bash towards the two woman while also having fun and making sure everyone knows that no matter what you throw they're way, they will never be phased because while you're busy hating on them, more important things are going on in the world. It's no rumor that this song debuted at No. 1
Kiss Me More – Doja Cat Ft. SZA
"Kiss Me More" debuted at No.7 on Billboard's Hot 100 and is the lead single from Doja Cat's third album. "Kiss Me More" is about saying what you want from a partner, and with one look at the lyrics you can clearly see just that. The song is catchy and fun just like any other Doja Cat song so if you need a song to dance to and just have fun while listening to it, "Kiss Me More" is exactly what you need.
Industry Baby – Lil Nas X and Jack Harlow
Lil Nas X is an artist that never fails to reach the top of the chards and with his new song "Industry Baby", it's no surprise that he hit the top once again when the song was released in July. Industry Baby proves that Lil Nas is not just a one hit wounder and he has the Grammy to prove that. With the song being Lil Nas's fourth top 10 hit pm the hot 100, it's only a matter of time before he has another top 10 hit!