Mask Mandate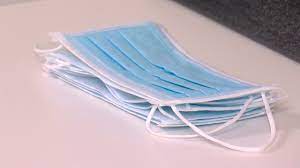 Turner school district has announced that they are lifting the Mask Mandate which means students, staff, and other administrator will be allowed to not wear their masks in school, but those who want to for safety are allowed to wear them. It will be uplifted after December 17.
"Our Board approved the removal of the requirement unanimously," Superintendent Jason Dandoy said. "Reactions have varied, as we've seen around the country. I anticipate that many staff and students will choose to continue wearing a mask."
Although mask are no longer required, students and staff can decide to wear their mask. this decision was made after several other school, also chose to lift their mask mandate.
"I've watched a lot of cities, counties, and school districts struggle with this decision," Head Princble Alan Penrose. "Blue Valley and Olathe schools moved from "masks required" to "recommended" this month. We will continue to watch the data and use it to inform our recommendations to the Board of Education."
At the beginning of the school year we had no mask on the first full week of school because this decision quickly change due to the rise of covid cases.
"Our reason for requiring masks at the start of the year was to prevent quarantines during which students miss out on learning," Danday said. "We also learned that daily COVID testing of exposures was overwhelming to our nursing staff. We constantly monitor COVID case rates and if we see large numbers of cases, I have the same concerns about quarantines and the challenges of testing large numbers of exposures."
This is a big decision on the part of the school board and the county to allow the mask mandate to be lifted. Now that masks are going to be recommended instead of required, it is up to the decisions of individual and families.
"I know our community and parents will make the decision that is best for their family and situation," Penrose said.