Top Ten Rom-Coms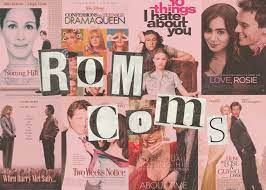 *No Specific Order & possible spoilers, also, I use the word classic a lot*
It's the valentine's season, so you know what that means… ROM-COMS. Rom-Coms are a classic for this time of year! These movies always put me in a good mood because I know they'll have a happy ending to them. These movies specifically are the best rom-coms of all time.
10 Things I Hate About You: Even though these movies are in no specific order, this one is by far the best on the list! 10 things I hate about you is a classic rom-com and I think that everyone has wanted a Patrick Verona to sing to them. While at the beginning of the movie, the characters' relationships were rocky, they eventually all found their way together and, of course, had a happy ending. Who are you more like Kat or Bianca?
She's All That: This is WAY better than the remake. Watch it.
Notting Hill: Notting Hill seems like more of a mature rom-com, but if you're a Julia Roberts or Hugh Grant fan, you should definitely watch this one!
Clueless: As if you could find a more classic movie to watch. The romance in this movie is a little bit weird seeing as it's her ex-stepbrother and all, but the character development was SO good.
She's The Man: She's the man is a light-hearted and hilarious movie. Although the movie starts out with Viola going to an all-boys school for soccer, she finds other reasons that she wants to go there. Viola is pretending to be her twin brother and finds herself having to dodge his ex-girlfriend multiple times. If you're not watching for the romance, this movie is definitely worth watching just for the laughs.
Chasing Liberty: Oh, to be a president's daughter getting tracked down by a guard. This movie battles with the idea that you don't want to do something if you were told to do it. Anna is a very relatable person in this movie!
Ella Enchanted: This is one of the BEST retellings of Cinderella, the music is great, and the romance is cheesy, what more could you need from a rom-com.
Love Rosie: This movie is an emotional rollercoaster but in the best way possible. That's all.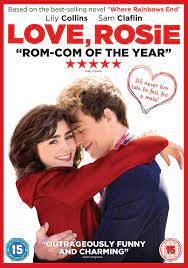 Flipped: Flipped is SO CUTE. I love this movie, but only when Bryce comes to his senses.
The map of tiny perfect things: This is a more recent addition to the best of rom coms list. With many rom-coms, you can tell how everything will go from the opening credits, but in this movie, things seem more relatable. The characters are each facing their own struggles in life and in the endlessly repeating days, they are able to come together and face their problems together.