Holiday Drive
As a kid, everyone dreams of becoming a Rockstar or forming a band. Even though most people have given up on this dream, Junior, Calvin Denson, hasn't.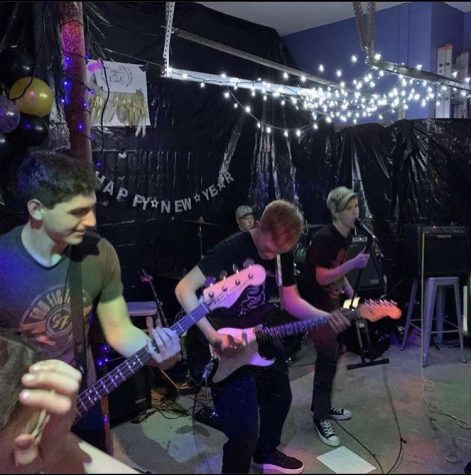 The band, 'Holiday Drive', is made up of five people. Lead singer, sophomore, Carter Harvey, lead guitarist, senior, Collins, rhythm guitarist, sophomore, Anthony Molinaro, bassist, Denson, and the drummer, sophomore, Wyatt Huyett. Out of all the band members, Denson and Huyett are the only ones that attend Turner High School. Molinaro, Harvey, and Collins all attend school in Mill Valley.  In the band's beginnings, it had gone through a few members, and Denson was originally the drummer but had been moved to playing the bass. Denson began as the drummer of the band, but quickly they realized that they needed a bassist. Since no one else knew how to play the bass guitar, Denson left the position of drummer and filled the position of bassist. Denson then asked Huyett to join the band as a drummer.
Denson, along with being able to play the bass guitar and the drums, is able to play the regular guitar.
"I play guitar too so I can help write for any of the instruments really." Denson says, "I am self-taught for guitar and bass and drumming is the only one I took lessons for."
The band has also changed its name from 'Angels of Chaos' to 'Holiday Drive'. The name was changed when they decided they didn't like it anymore. The inspiration for the new name came from the road that connects all of their houses, Holiday Drive.
The band started out when Denson and his friend, Molinaro, wanted to do covers of Metallica. They wanted to form a band but didn't think that they would be able to because there were only two of them. Later on, Denson's friend Noah Collins wanted to join the band and write their own music, so they decided to search for more members.
"It started with me and my best friend Anthony who just wanted to do covers of Metallica basically because we figured we couldn't form an actual band with only 2 people," Denson says, " and Noah came along and said he wanted to write actual stuff and we said we did too but needed more people, so we started recruiting."
One of Denson's motivations behind starting a band was to share his opinions through music. Denson's other motivation was to prove to others that he could be successful through being different. He did not want to be like everyone else in order to succeed, he has decided to do it in different ways.
"The motivation is a lot of things for me to be honest." Denson says, "Others might just want to be big and rich and get girls, but I feel like I just didn't want to be another guy that no one will remember after 2 years. I want to be special and want my opinions and feelings to be heard through music. I feel like I need to prove to myself with this band, that I don't need to be like everyone else to succeed. Whether it is through this band or my swimming career or something else, I just want to prove to myself mainly that I am different and can be successful by being different."
By forming his own band, Denson has realized that it is very hard and takes a lot of work to make their own music. It has definitely changed his opinion on bands that have made it to fame.
"The band has made me realize how hard it is to actually be a band and how much talent and patience goes into making music." Denson says, "Because of clashing opinions and schedules not lining up, it becomes a lot of effort and it makes me respect a lot of other bands who have gotten big. It makes me want to be able to accomplish what they did too. "
Holiday Drive has been on a hiatus since COVID hit. They haven't been able to have any shows, so they're using this time to gain attention by doing covers. During the week the band has been practicing individually and they try to meet up for group practice on weekends.
The future of Holiday Drive is uncertain. Because everyone is still in school, they can't tell what their lives will look like outside of high school, or if being in a band is something that they will still want to do. No matter what, the band still has its goal set on having fun while doing something they love.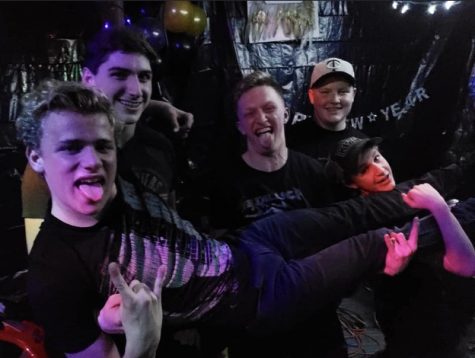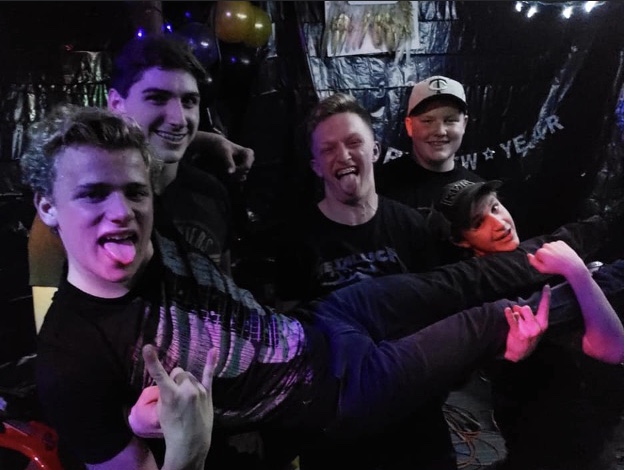 "We just want to have fun for now," Denson says, "because that's our main goal for our band, to have fun while doing it."