All Out, All Game, All Season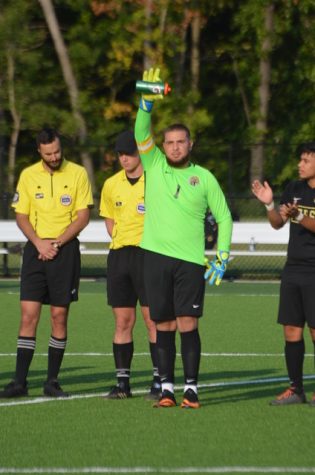 Brian Barrera is a key member of the soccer team and has been playing soccer for over 10 years. Now that he is a senior the question is where does he go from here?
"I don't plan on making it a profession but if the opportunity pops up, I will take it, yes I would like to coach but not until I get older," Barrera said.
Soccer has its tough moments for everybody, but Barrera opened up about what his personal strengths and weaknesses are when it comes to the game.
"My strength is my ability to preform well under pressure," Barrera said, "and my weakness is I get frustrated quickly so it gets me in trouble with referees."
One aspect that makes a good team player is how well they train and how someone can improve on and off the field.
"The fact that we practice every day helped me improve as a team player," Barrera said, "because I can recognize when a teammate needs help on or off the field."
After so many years of soccer Barrera has learned a lot on and off the field.
"I like to play around a lot," Barrera said, "but when it comes to having to take things seriously, I take it pretty seriously."
If you have ever been to one of the Turner soccer games, you could see how passionate Barrera is about the sport, and how much work he has put into his position.